Pizza & Bowls
Sun. 19 Oct, 2014 4:00pm - 8:00pm AWST
AUD $15.00 - AUD $30.00
All Ages
Get Tickets
Details
Comments
Event Stats
AUD $15.00 - AUD $30.00
All Ages
Event Description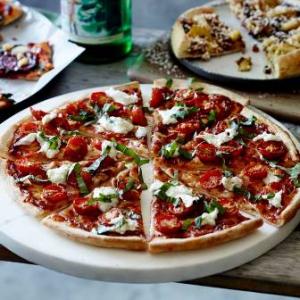 The Beaufort Street Festival is excited to announce - Pizza & Bowls! After all, gourmet pizza and lawn bowls are clearly a match made in heaven!
Crust Pizza Mt Lawley and Mt Lawley Bowling Club join forces for an afternoon of good times in the sunshine on Sunday, 19 October 2014. The perfect way to celebrate our local community and the exciting summer ahead whilst raising funds for the Beaufort Street Festival.
We will be kicking off the Barefoot Bowls season with our feet on the greens, enjoying a bounty of delicious Crust gourmet pizza. This community fundraiser will be a whole lot of fun, no matter what age! Tickets are $30 for adults and includes all you can bowl, Crust pizza and a drink upon arrival. Plus receive a bonus raffle ticket to win Crust pizza for a whole year!

Tickets for children between 5-18 years are $15 (includes bowling, Crust pizza and a soft drink) and children under 5 are free.
Please email [email protected] with any dietary requirements upon purchase.
By purchasing a ticket you will automatically be added to the Beaufort Street Network, Beaufort Street Festival and Crust Pizza Mt Lawley database with the option to unsubscribe at any time.