CarnAustralia
Sat. 16 Mar, 2019 1:00pm - 9:00pm AEST
25 days away
AUD $50.00 - AUD $190.00
18 and Over
Get Tickets
Details
Comments
Event Stats
25 days away
AUD $50.00 - AUD $190.00
18 and Over
Event Description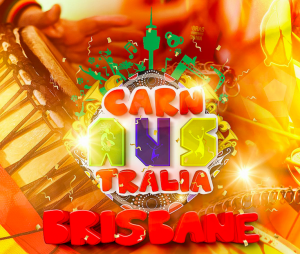 CarnAustralia is an authentic experience of Bahia's Carnival, the largest one in the World. It will be the second edition and it goes deeper into Bahia's roots. Bahia was the first capital of Brazil and it has a strong influence of African music, food, dance, and religion. The largest black population in Brazil is located in Bahia what makes the state even more important.


The theme of the event are the Drums of Bahia and at the Museum of Folia (Folia means revelry) will be presented the drums' history in Bahia, how it was created, developed, and how important the instrument is as a social tool helping children and adults by giving them the opportunity to succeed in their careers giving up on drugs or violence.


There are many social projects in Bahia that has changed this people's lives ever since music has been used to develop poor communities, once this projects offer drums' class for poor people.


What can you expect?


A lot of fun, an amazing environment full of good energy and we will make sure you will have an unforgettable experience of Brazilian Carnival from Bahia.
Join the Conversation
Follow the event with #carnaustralia
View Everyone
Who's Going?

Fernanda O

Ananilia C

Augusto A

Ada V

Priscila D