HHOAC - Licorice Pizza
Sun. 23 Jan, 2022 6:00pm - 11:00pm AEDT
Event Description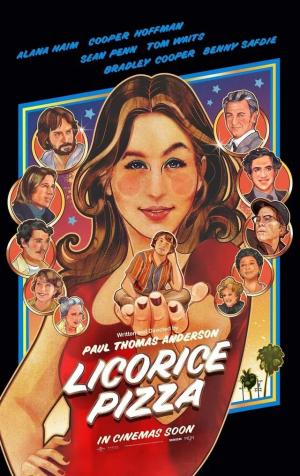 Trailer: https://www.youtube.com/watch?v=ofnXPwUPENo
Alana Kane and Gary Valentine grow up, run around and fall in love in California's San Fernando Valley in the 1970s.
Please note: The movie begins at sunset which is approximately 8:20 pm.
Please note this event is not BYO food and beverages.
The Event:
Situated in one of Sydney's most beautiful reserves, the Hunters Hill Open Air Cinema is set to be the jewel of this summer's event calendar. 
Locals are in for a treat, with a massive number of new releases being included in the program. 
The most popular local food trucks will be providing an array of food options, including pizza, hot dogs, health bowls, and desserts. 
The team behind the Cinema come from a cocktail bar background, so you can expect a first-class bar offering. De Bortoli is the principal beverage partner, and their La Boheme range will be sure to delight. Their wines are considered a perfect evening picnic beverage- ethereal, aromatic, textural, sophisticated, and easy to pair with food. To be enjoyed with friends over a picnic and an outdoor movie. Little Creatures' beers and Vanguard's Luxury MOCO tapped cocktails will also provide patrons with an impeccable range of thirst quenchers.