The Disappointed
Fri. 3 Mar, 2017 at 9:00pm AWST
Price: AUD $10.00
18 and Over
Event Stats
Price: AUD $10.00
18 and Over
Event Description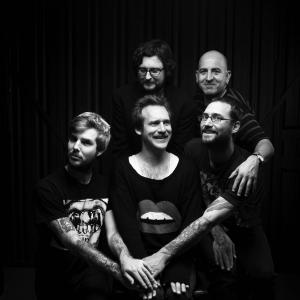 Disappear, the third EP from The Disappointed, finds the band pushing the edges of themselves outwards. Visceral and ambitious, veering wildly between the darkest depths and the warmest embraces, viciously slamming deep depression against unflinching love and pulling no punches on either side. Disappear is a spinning and complex EP - they threw everything at it, myriad ideas jostling for space and attention - multiple listens yield many rewards but it's likely to leave you Jaded and unsettled.

The Disappointed have passed the 5 year mark. We've hit that wall that undoes so many bands, stared at the abyss and contemplated, even longed for, it's heavy nothingness. We've come through it with a better understanding of who we are and why we keep doing this, despite the brutal hopelessness of it all. We're in for each other, and we're in it for the songs. That's it. We're in it because there's something magic between us now. There's a certain chemistry that can only come sharing these heart aches. We are brothers and life's weight cannot pull us apart.

THE DISAPPOINTED celebrate the launch of DISAPPEAR on Saturday March 3 at Jack Rabbit Slims, Northbridge.
Join the Conversation
Follow the event with #jackrabbitslims
View Everyone
Who's Going?

Jamie L

Gavin P

Brandon J

Theresa D

Caitlin R